Episodes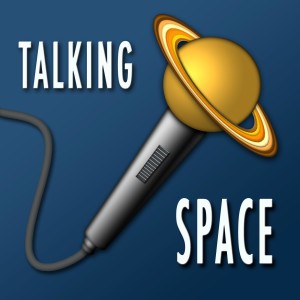 Monday Mar 12, 2018
Monday Mar 12, 2018
50 Falcons, falling stations, private ISS, the dreaded NASA budget and a lot of hate mail...all in one episode! 
On this episode of Talking Space, we begin with our launch round-up including GOES-S, the 50th Falcon 9 launch, and the return of three crewmembers from the ISS and the preparations for the next launch later this month. Then it's onto a creepy talking head that'll be soon heading to the ISS, as well as another space station, Tiangong-1, that could fall pretty much anywhere as professionals track it and amateurs buy umbrellas. Next it's the dreaded NASA budget review, including a meeting with NASA Acting Administrator Robert Lightfoot and congressional budget officials. In this is the discussion of potentially privatizing the ISS, getting NASA out of low earth orbit, and dealing with NASA's "leaning tower of KSC". 
We finish  up with the Areceibo Radio Telescope getting new owners, a chance to get your name on the Parker Solar Probe, and a much-needed clarification segment. In this segment, we discuss and clarify all of our points regarding Falcon Heavy after some heated feedback on our last episode. Also be sure to stay past the outro music for a fun surprise.
To read Kat's published paper, click here.
To get your name on NASA's Parker Solar Probe, click here.
Show recorded 3-7-2018
Host: Sawyer Rosenstein
Panelists: Gene Mikulka and Kat Robison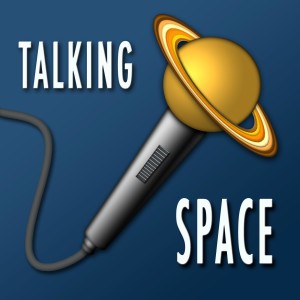 Monday Feb 19, 2018
Monday Feb 19, 2018
7 years...5 blocks...27 engines...2 booster landings...one spectacular Falcon Heavy launch. All that in this episode of Talking Space.
On this very special episode of Talking Space, we discuss the successful demonstration flight of SpaceX's Falcon Heavy rocket. The launch took off February 6th, 2018 at 3:45pm ET followed by the two side boosters landing a short time after. The core stage attempted to land on a barge but failed, and we'll explain why. 
Our own Sawyer Rosenstein was there, so be ready to immerse yourself in the sounds of 27 engines firing at once, and be prepared to get startled by six simultaneous sonic booms.
In addition to that, we discuss our thoughts on the payload, Elon Musk's Tesla Roadster car with a dummy named "Starman" inside aimed for a mars orbital insertion distance without the insertion. You'll get our honest opinions on why some of us like the payload and others don't. In addition, Sawyer goes into everything that happened from L-1 until after the liftoff. Hear what it's like to go inside the pad, see more media at the press site than in at least 3 years if not more. You'll also hear both the good and bad of how the media was handled.
Lastly, we break down the numbers compared to other launch vehicles and see how powerful Heavy really is, and how those numbers led to a war of words on Twitter amongsome major private space companies.
In the show we discuss the comparison between its announcement and its launch. To hear our initial reactions from 2011 right after it was announced, check out a special blog post with a segment from our very own show back in Season 3 by visiting the blog page on our website or clicking here.
To read the thread between Doug Ellison and Elon Musk on Twitter, click here
For the TechCrunch article on what it was like to be there, check out their site here.
[A photo gallery was inserted here. To view it visit http://talkingspaceonline.com]
Show recorded 2-12-2018
Host: Sawyer Rosenstein
Panelists: Gene Mikulka, Mark Ratterman and Kat Robison with special guest Falcon Heavy