Episodes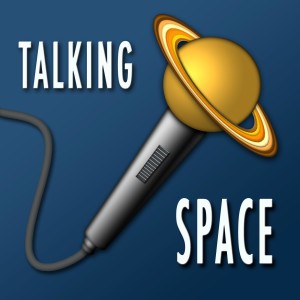 Monday Oct 09, 2017
Monday Oct 09, 2017
The biggest launch round-up in Talking Space history and one of the biggest talks of the year...all in one show! On this episode, we begin with the launch round-up looking at the upcoming launches of an Atlas V, two Falcon 9s, a Long March, an H-II A, a Soyuz, and a Rockot rocket...all within less than two weeks of each other. We also have the announcement of the new launch date for the next Orbital ATK resupply mission to the ISS that will be once again on an Antares out of Virginia. We then discuss that exact company, Orbital ATK, being acquired by Northrop Grumman and what implications that might have, and what the motive was behind it. Could it have been too much competition? In addition, we discuss the BEAM module and how it may be getting more time in space. We also discuss spacewalks being made to repair some broken parts on the ISS on the same day as the first official meeting of the National Space Council. Although this was recorded before the actual meeting, we still speculate to the NSC's future.
Are NASA and Russia working together on a new lunar orbiting outpost? Well the stories are reporting that about the Deep Space Gateway, but you'll have to listen in to find out why most of the news stories you've probably read got it wrong. It's also with sadness but not much surprise that we announce another delay in the launch of the James Webb Space Telescope, now slipping to 2019. 
The biggest news has to be out of IAC. Although we will have a full wrap-up in a future episode, we had to discuss Elon Musk's speech. His talk announced the BFR, sometimes called the Big Falcon Rocket, and other people interpret the "F" for a different word. Regardless, this monster is expected to lead to the phase-out of all previous SpaceX rockets. It boasts the ability to send payloads to orbit, people to the ISS, create a moon base, and land cargo on Mars in 5 years with crew in 7. He also mentioned point-to-point travel on Earth using the rocket, getting anywhere in under an hour. How plausible is this? We discuss it and a lot more on this one!
Show recorded 10-4-2017
Host: Sawyer Rosenstein
Panelists: Gene Mikulka and Mark Ratterman