Episodes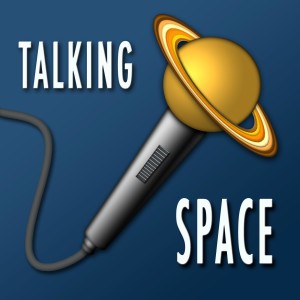 Saturday May 12, 2018
Saturday May 12, 2018
What do you get after one month away? A boat load of news and some amazing interviews for our return from spring break.
We begin looking at the launches of the last month from all corners of the globe. We check out many of the major launch providers and their most recent missions. We also discuss the recent improvements in the quality of their webcasts and our thoughts on what that means for outreach.
We also discuss the announcement of two new NASA managers. First, NASA's new head of science and of course, the recently confirmed NASA Administrator Jim Bridenstine. We discuss our opinions so far on both of them and what we hope for the future.
Of course we discuss NASA's next Mars lander which is now on its way, Mars InSight, however we get some "insight" from one of the people who worked on it at this year's Northeast Astronomy Forum, or NEAF.
At NEAF, we also hear from the authors of "Bringing Columbia Home" about the recovery efforts after the 2003 Columbia disaster. Plus we bring you an amazing story of a young girl from Cosovo who's taking the US by storm promoting astronomy outreach.
We also have to give a special shout-out to the ESA team working the Bepi Colombo Twitter account, @ESA_Bepi, on taking our wacky suggestion of needing a cute mascot. Make sure to check it out and tweet them if you love it.
Show recorded 5-2-2018
Host: Sawyer Rosenstein
Panelists: Gene Mikulka and Kassy Tamanini