Episodes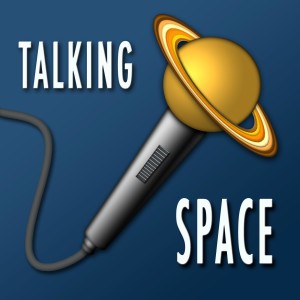 Monday Mar 12, 2018
Monday Mar 12, 2018
50 Falcons, falling stations, private ISS, the dreaded NASA budget and a lot of hate mail...all in one episode! 
On this episode of Talking Space, we begin with our launch round-up including GOES-S, the 50th Falcon 9 launch, and the return of three crewmembers from the ISS and the preparations for the next launch later this month. Then it's onto a creepy talking head that'll be soon heading to the ISS, as well as another space station, Tiangong-1, that could fall pretty much anywhere as professionals track it and amateurs buy umbrellas. Next it's the dreaded NASA budget review, including a meeting with NASA Acting Administrator Robert Lightfoot and congressional budget officials. In this is the discussion of potentially privatizing the ISS, getting NASA out of low earth orbit, and dealing with NASA's "leaning tower of KSC". 
We finish  up with the Areceibo Radio Telescope getting new owners, a chance to get your name on the Parker Solar Probe, and a much-needed clarification segment. In this segment, we discuss and clarify all of our points regarding Falcon Heavy after some heated feedback on our last episode. Also be sure to stay past the outro music for a fun surprise.
To read Kat's published paper, click here.
To get your name on NASA's Parker Solar Probe, click here.
Show recorded 3-7-2018
Host: Sawyer Rosenstein
Panelists: Gene Mikulka and Kat Robison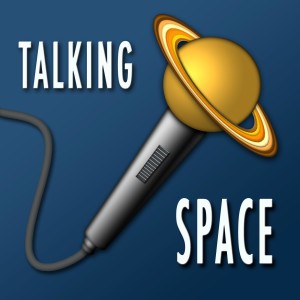 Sunday Dec 11, 2016
Sunday Dec 11, 2016
This week we must sadly open with the news of the passing of John Glenn, whose list of accomplishments has been surpassed by none, serving America with honor both on and off our planet for almost all of his 95 years. Unfortunately, the news doesn't get much better quickly as we discuss the recent failure of the Progress 65 resupply mission. We discuss the impact on ISS operations and the reliability of not just Progress, but other cargo resupply providers and what sort of payloads might be a bit more critical than others.
On the brighter side, we get an update on a SpaceX return to flight following their September 1, 2016 anomaly. Still brighter, after numerous attempts were thwarted by bad luck with weather and small glitches, Virgin Galactic completed the first free flight test of the VSS Unity, successfully gliding the new craft for the first time since the tragic loss of the VSS Enterprise.
Perhaps brightest of all, though, is our coverage from the successful launch of the first in a new line of extremely powerful weather satellites, NOAA/NASA GOES-R (now GOES-16). Our own Sawyer Rosenstein was at Cape Canaveral to capture the sights and sounds of what turned out to be a spectacular night launch, and you really don't want to miss our exclusive audio on this one (grab the headphones!). 
Then again, what's brighter (to us) than our own sun? Pulling double special-duty this week, Sawyer brings an exclusive interview with Terry Kucera, an astrophysicist from the NASA Goddard Space Flight Center's Solar Physics Laboratory and the STEREO Deputy Scientist. She brings us an update on the recently-recovered STEREO-B and hits home the importance of and ongoing efforts in understanding our local variable star in the Space Age.
[An image gallery was added here. To view amazing images from the GOES-R launch, visit http://talkingspaceonline.com]
Show recorded 12-05-2016
Host: Sawyer Rosenstein
Panelists: Kat Robison and Kassy Tamanini
Listen now: