Episodes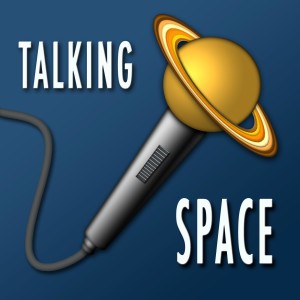 Sunday Dec 11, 2016
Sunday Dec 11, 2016
This week we must sadly open with the news of the passing of John Glenn, whose list of accomplishments has been surpassed by none, serving America with honor both on and off our planet for almost all of his 95 years. Unfortunately, the news doesn't get much better quickly as we discuss the recent failure of the Progress 65 resupply mission. We discuss the impact on ISS operations and the reliability of not just Progress, but other cargo resupply providers and what sort of payloads might be a bit more critical than others.
On the brighter side, we get an update on a SpaceX return to flight following their September 1, 2016 anomaly. Still brighter, after numerous attempts were thwarted by bad luck with weather and small glitches, Virgin Galactic completed the first free flight test of the VSS Unity, successfully gliding the new craft for the first time since the tragic loss of the VSS Enterprise.
Perhaps brightest of all, though, is our coverage from the successful launch of the first in a new line of extremely powerful weather satellites, NOAA/NASA GOES-R (now GOES-16). Our own Sawyer Rosenstein was at Cape Canaveral to capture the sights and sounds of what turned out to be a spectacular night launch, and you really don't want to miss our exclusive audio on this one (grab the headphones!). 
Then again, what's brighter (to us) than our own sun? Pulling double special-duty this week, Sawyer brings an exclusive interview with Terry Kucera, an astrophysicist from the NASA Goddard Space Flight Center's Solar Physics Laboratory and the STEREO Deputy Scientist. She brings us an update on the recently-recovered STEREO-B and hits home the importance of and ongoing efforts in understanding our local variable star in the Space Age.
[An image gallery was added here. To view amazing images from the GOES-R launch, visit http://talkingspaceonline.com]
Show recorded 12-05-2016
Host: Sawyer Rosenstein
Panelists: Kat Robison and Kassy Tamanini
Listen now: