Episodes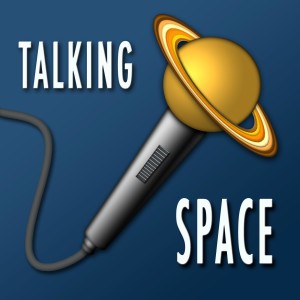 Friday Aug 25, 2017
Friday Aug 25, 2017
Hear the launch and landing of a Falcon 9, the inspiring story of two grieving parents, and the head of the ISS program, all in one jam-packed episode! On this episode of Talking Space, we discuss two recent launches. First we discuss the TDRS-M launch which took off on an Atlas 5. This was the first Atlas 5 launch in almost 4 months for United Launch Alliance, but theirr winning streak still continues. We also briefly mention a recent spacewalk conducted by the Russians, which had an impact on the next mission we discussed, the CRS-12 launch which brought supplies and lots of science to the ISS.
Our own Sawyer Rosenstein was at the launch. Hear the launch audio and then brace yourself for the startling sonic booms and engine roar of the first stage landing back. You'll get to hear from a group of boy scouts and what role they had on this ISS resupply mission. Next, one of the best stories to come out of this launch is one you've probably never heard. Hear from Jimmy and Lorna Hering, who aren't just the mayor of McGregor, Texas and his wife. They lost their son Rhett at 15 years old in a tragic accident. The community around them decided to get together to celebrate the life of a boy they called selfess and caring in what is being called the #RhettRevolution. Help spread the revolution by visiting their website at http://rhettrevolution.org.
We at Talking Space would also like to do something special for the family. They hoped the revolution would spread worldwide, and we'd like to help. Perform an act of kindness and share it with us on social media using the hashtag #RhettRevolution and tag Talking Space. If you don't have social media, use the contact form on our website or email us mailbag@talkingspaceonline.com and mention where you're from.
Lastly, we have an exclusive post-ISSRDC interview with the head of the International Space Station Program and NASA, Kirk Shireman. Hear about some problems with station you'd likely forget about, and how the station is getting better as it gets older.
[A photo album was inserted here. To view it visit http://talkingspaceonline.com]
Show recorded 8-18-2017
Host: Sawyer Rosenstein
Panelists: Gene Mikulka, Mark Ratterman, and Kat Robison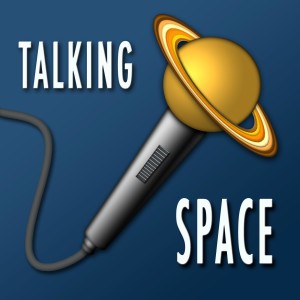 Monday Aug 14, 2017
Monday Aug 14, 2017
With the Eastern Range recently quiet, it's about to get busy...and fast! First, we discuss the successful launch of the Soyuz carrying three more crew members to the ISS, bringing the US side up to 4 crew members for the first time ever. We then discuss a crazy range shift as SpaceX's CRS-12 mission and the TDRS-M spacecraft set to launch aboard an Atlas V danced around with their launch days. There's Russian spacewalks and damaged antennas and static discharges to blame, and we'll help try and simplify it. In the end, you get two rockets set to launch in the same week. We also look ahead to the upcoming Falcon Heavy launch, currently slated for November. We then stick with the launch-sanity and the first ever Minotaur launch out of Cape Canaveral Air Force Station scheduled for later this month.
Next, we discuss a scheduling issue that will most likely lead to a delay of the James Webb Space Telescope...again. In addition, we have another telescope, the FAST Telescope in China, that supposedly has nobody to run it. Conflicting reports from news outlets in the US and China indicate that they may be in search of an extremely qualified outsider to run the telescope, although the government says it's been staffed just fine since 2016.
Lastly, we finish with fun stories as NASA responds to a job application from a young nine year old from New Jersey. Also, we give you tips to not fry your eyeballs if you're planning on viewing the solar eclipse in the United States on August 21, and this goes for everyone both inside and outside of totality. For more safety information, visit http://eclipse2017.nasa.gov
Show recorded 8-7-2017
Host: Sawyer Rosenstein
Panelists: Gene Mikulka and Mark Ratterman