Episodes
Tuesday Feb 23, 2016
Tuesday Feb 23, 2016
This week we take a journey from the halls of Congress out through our solar system, and then journey out to a point 1.3 billion light years away from home. On February3rd, the Space Subcommittee of the House Committee on Science, Space, and Technology met to discuss the current status of NASA's Journey to Mars, and how it may survive past the current presidential administration. We examine the winners and losers in the 2017 NASA budget proposal. NASA announces the Exploration Mission 1 Launch Director and we discuss the Cygnus OA-6 Mission launch delay.

The Year In Space increment on board the International Space Station is coming into the home stretch, while back on Earth, the primary mirror of the James Webb Space Telescope (JWST) is completed.
European Space Agency's Rosetta mission continues, but without the Philae lander that made landfall on Comet 67P in November. There has been no response from Philae since July and ESA has announced they will stop trying to contact the spacecraft. We discuss some of the highlights and lessons learned from this milestone mission.  NASA releases  a terrain map of Pluto's 'heart' region, based on New Horizon's spacecraft data , revealing a few big surprises.
The final story: the discovery of gravitational waves from the collision of two massive black holes. These waves reached our own planet this past September and were detected by the freshly-upgraded advanced Laser Interferometer Gravitational-wave Observatory (LIGO), providing the first proof of parts of Albert Einstein's theory of general relativity. What does this mean and why is it so exciting? We break it down for you
The LIGO comic by Talcott Starr discussed in the episode can be found here and make sure to give it a like if you enjoy it.
Host: Sawyer Rosenstein
Panelists: Kat Robison and Kassy Tamanini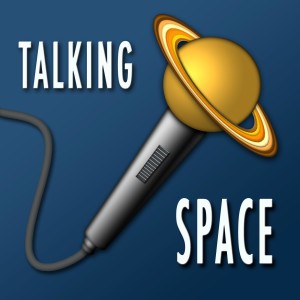 Friday Feb 05, 2016
Friday Feb 05, 2016
This season premiere kicks off with a look at the past, starting with the NASA tragedies that still loom large today, particularly with the 30th anniversary of STS-51L last week. Moving a bit closer to the present, we go over some of the most notable stories of 2015 and discuss what they might mean for the future, from the dazzling images of Pluto from New Horizons to the (sometimes literal) highs and lows of commercial spaceflight. Over our hiatus, SpaceX in particular had some major accomplishments as well as another attempt to land on their ocean barge, Of Course I Still Love You (OCISLY), to learn from, and we speculate on what this could mean for their future. Meanwhile, the omnibus spending bill for 2016 passed and was signed into law, and for once there was a lot of good news for NASA. We delve into some of the details, how this happened, and what this means for NASA missions and the American space industry moving forward. This brought us into this year and the extraordinary efforts by the team building and testing the James Webb Space Telescope a couple of weeks ago.
Also in January, our own Kassy Tamanini and her partner and special guest John Wood were among the first to participate in a Meteorite Hunting Boot Camp, led by good friend of the show and past guest Geoff Notkin. Love meteorites and always wanted to know the nitty gritty details of the experience? These neophytes share what they learned, how it felt, and what it's like to visit your first strewn field. If this convinces you to try it yourself, you can sign up for the next Boot Camp, coming up this May (spaces are running out quickly, though, so get on it or sign up for Aerolite emails to learn about future events, and don't forget to tell them we sent you).
Show recorded 2-1-2016
Host this week: Sawyer Rosenstein,
Panel Members: Kassy Tamanini, Kat Robison, and special guest John Wood
Saturday Oct 24, 2015