Episodes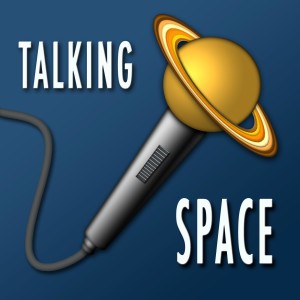 Monday Nov 15, 2021
Monday Nov 15, 2021
On this very special episode of Talking Space, we discuss something very few people have ever experienced, Zero Gravity. However, 12 Zero-G flyers just made history.
12 ambassadors for "Mission: Astro Access" completed the first ever microgravity flight for people with disabilities. That includes people who are deaf/hard of hearing, blind/low vision, and have mobility disabilities. Among the flyers is our own host, Sawyer Rosenstein. He invited some of the participants onto the show to discuss the mission.
The flight itself involves 15 parabolas aboard a Zero Gravity Corporation plane with one Martian, two Lunar and 12 "Zero-G" parabolas.
That includes the selection process, the training before flight, and the objectives during the flight. We find out what worked, what didn't, and the simple modifications that can be made to make spaceflight accessible to so many more people. We also discuss the future, where we hope this program goes in the future, and the changes we all hope to see as a result of this historic first mission.
To learn more about AstroAccess and to consider donating to help fund a second flight, visit https://astroaccess.org/
To read Sawyer's full recount of the flight, check out the article by clicking here.
Host: Sawyer Rosenstein
Panelists: Gene Mikulka, Mark Ratterman, and special guests Dana Bolles and Dr. Sheri Wells-Jensen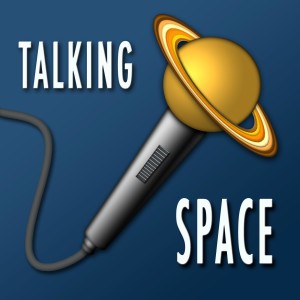 Wednesday Oct 06, 2021
Wednesday Oct 06, 2021
If it seemed like average people flying into space was something from the future, this episode is proof that the future is now...or is it?
In this episode of Talking Space, we start with the launch of the first all-civilian orbital mission, Inspiration 4. We report what it was like from the grounds of the press site (including some fantastic Falcon 9 launch audio) and the reception it received from the public. However it's not all cheers to a new era of spaceflight as some of our team members and the public say space isn't for everyone just yet. 
We also discuss the upcoming private Axios mission to the International Space Station getting a launch date, and how the launch of a Russian actress is delaying important work to the newly-installed Nauka modules, which has had some issues from the moment it arrived at the station.
We then dive into the delays for the Human Landing System because of a lawsuit. The question remains, even without the lawsuit, is 2024 still viable to land on the moon?
We then also discuss the reorganization of NASA's Human Exploration and Operations Mission Directorate. It left a lot of questions about what that means for the agency, especially this far along with Artemis, which we hope to answer.
Finally, we've heard about unruly passengers on commercial flights, but our FAA expert Mark Ratterman looks into what might happen if you get an unruly passenger on a spaceflight.
Host: Sawyer Rosenstein
Panelists: Gene Mikulka, Mark Ratterman, Dr. Kat Robison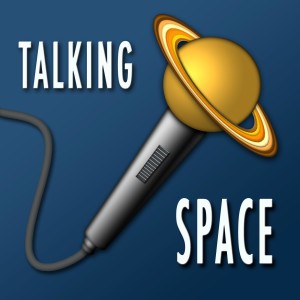 Friday Oct 05, 2018
Friday Oct 05, 2018
On this episodes we may be mentioning routine launches but it's anything but routine as we return for a news round-up.
On this episode we begin our launch round-up with some past and present SpaceX launches, including the Telstar-18V launch and the upcoming first RTLS mission from Vandenberg Air Force Base in California. We also check in on our rover friends on Mars, Opportunity and Curiosity. One remains silent while the other deals with a data glitch.
We then move on to the ISS to discuss the recent Japanese cargo vehicle launch, the HTV, aboard an H-IIA rocket. This HTV vehicle, however, has a unique return capability. Hear all about it in the episode. Then, it's what we're calling "hole-gate". A look at the history behind the hole discovered on a Soyuz, how NASA and Russia handled it, and who really could be behind it. We also congratulate Japan on their first successful landing on an asteroid, and why members of the OSIRIS-REx team are watching closely.
Then we get into the big announcement from SpaceX of design changes to the BFR as well as the first private citizen to pay to fly aboard it. Elon Musk is saying 2023 but is that realistic or is it just "Elon Time"? We give our opinions and our thoughts on where the program should go.
Lastly it's a story you'll only hear on Talking Space, about NASA 502. The research plane flying in and out of the airport in Gainesville, Florida, where our own Mark Ratterman works. Find out why a NASA plane from California is in Florida and studying Hurricane Florence and why it has an odd disk underneath it.
For more information on the UAVSAR instrument, visit https://uavsar.jpl.nasa.gov/. 
[An image gallery was inserted here. To view it visit http://talkingspaceonline.com]
Show recorded 9-23-2018
Host: Sawyer Rosenstein
Panelists: Gene Mikulka and Mark Ratterman