Episodes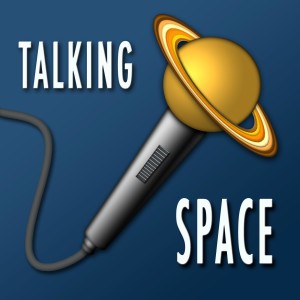 Monday Nov 15, 2021
Monday Nov 15, 2021
On this very special episode of Talking Space, we discuss something very few people have ever experienced, Zero Gravity. However, 12 Zero-G flyers just made history.
12 ambassadors for "Mission: Astro Access" completed the first ever microgravity flight for people with disabilities. That includes people who are deaf/hard of hearing, blind/low vision, and have mobility disabilities. Among the flyers is our own host, Sawyer Rosenstein. He invited some of the participants onto the show to discuss the mission.
The flight itself involves 15 parabolas aboard a Zero Gravity Corporation plane with one Martian, two Lunar and 12 "Zero-G" parabolas.
That includes the selection process, the training before flight, and the objectives during the flight. We find out what worked, what didn't, and the simple modifications that can be made to make spaceflight accessible to so many more people. We also discuss the future, where we hope this program goes in the future, and the changes we all hope to see as a result of this historic first mission.
To learn more about AstroAccess and to consider donating to help fund a second flight, visit https://astroaccess.org/
To read Sawyer's full recount of the flight, check out the article by clicking here.
Host: Sawyer Rosenstein
Panelists: Gene Mikulka, Mark Ratterman, and special guests Dana Bolles and Dr. Sheri Wells-Jensen