Episodes
Thursday Feb 21, 2019
Thursday Feb 21, 2019
After examining the current launch log book and going over some significant breaking news with the Mars Exploration Rover Mission and NASA's current lunar aspirations, the team discusses the latest findings from the New Horizons mission. We then celebrate the naming of the European Space Agency's Exomars mission rover.   The ExoMars set for a 2020 launch attempt will be called the Rosalind Franklin after the British chemist who helped discover the true nature of the structure of Deoxyribonucleic acid or DNA.  Is the Mars One colonization effort finished after its bankruptcy filing or is it simply attempting to respawn? The team does its best to find out. In the final segment,  Mark Ratterman observes the passing of one of the Apollo Program's unsung heroes and we ask help in seeking out anyone who may have had an impact on Apollo's success to tell their story on the program.  We also mark the untimely passing of space flight historian and good friend, Kate Doolan.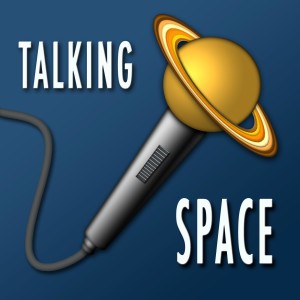 Friday Oct 05, 2018
Friday Oct 05, 2018
On this episodes we may be mentioning routine launches but it's anything but routine as we return for a news round-up.
On this episode we begin our launch round-up with some past and present SpaceX launches, including the Telstar-18V launch and the upcoming first RTLS mission from Vandenberg Air Force Base in California. We also check in on our rover friends on Mars, Opportunity and Curiosity. One remains silent while the other deals with a data glitch.
We then move on to the ISS to discuss the recent Japanese cargo vehicle launch, the HTV, aboard an H-IIA rocket. This HTV vehicle, however, has a unique return capability. Hear all about it in the episode. Then, it's what we're calling "hole-gate". A look at the history behind the hole discovered on a Soyuz, how NASA and Russia handled it, and who really could be behind it. We also congratulate Japan on their first successful landing on an asteroid, and why members of the OSIRIS-REx team are watching closely.
Then we get into the big announcement from SpaceX of design changes to the BFR as well as the first private citizen to pay to fly aboard it. Elon Musk is saying 2023 but is that realistic or is it just "Elon Time"? We give our opinions and our thoughts on where the program should go.
Lastly it's a story you'll only hear on Talking Space, about NASA 502. The research plane flying in and out of the airport in Gainesville, Florida, where our own Mark Ratterman works. Find out why a NASA plane from California is in Florida and studying Hurricane Florence and why it has an odd disk underneath it.
For more information on the UAVSAR instrument, visit https://uavsar.jpl.nasa.gov/. 
[An image gallery was inserted here. To view it visit http://talkingspaceonline.com]
Show recorded 9-23-2018
Host: Sawyer Rosenstein
Panelists: Gene Mikulka and Mark Ratterman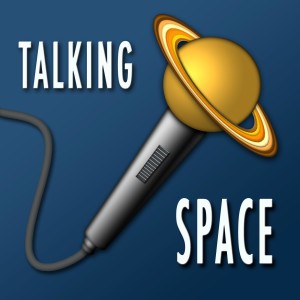 Wednesday Jun 20, 2018
Wednesday Jun 20, 2018
From launch rates to renamings and of course two major announcements from the red planet, it's another jam-packed Talking Space.
We begin with our launch round-up, including China, Japan, and two manned missions. We discuss the return of Expedition 55 and the launch of Expedition 56 and what will make that mission unique. Then we look at SpaceX's recent launches, including their first ever Block 5 launch and what that means. We also look at their future launch plans including launch sites and a staggering number being put out for a launch rate.
We discuss what's going up on SpaceX's CRS-15 mission including more about our favorite creepy face, as well as the OA-9 launch from Orbital ATK, who is getting a new name. Orbital ATK has been acquired by Northrop Grumman to become Northrop Grumman Innovation Systems, and what's behind that deal.
Then we travel to Mars, where we look at the Opportunity rover, or try to as its blanketed by a massive dust storm. Is it dead? Not just yet. Hear from some of the scientists working on the MER program and what they're saying about this unprecedented storm. Plus while staying on Mars, did Curiosity find life? Not exactly, but we discuss a major find from the Mars Science Laboratory.
We finish with a congrats to the Juno team and two fond farewells.
Show recorded 6-14-2018
Host: Sawyer Rosenstein
Panelist: Gene Mikulka