Episodes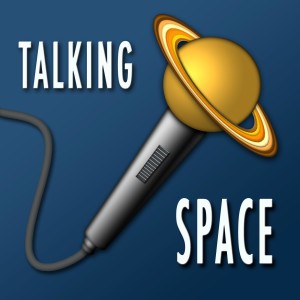 Monday Jul 23, 2018
Monday Jul 23, 2018
This episode of Talking Space takes you to all the major launches, some launches which may be facing unexpected delays, and the launch of a kickstarter based on a great book.
We begin with our launch round-up, featuring a record-setting docking to the ISS, two launches in 24 hours in China, as well as the undocking of the final Orbital ATK Cygnus to the ISS...or is it the first Northrop Grumman Cygnus? Plus Rocket Lab is looking for a new launch site. We look at the possible sites and where we think it may go. We then look at the commercial crew program. We hear from NASA side, from those at Boeing and SpaceX, as well as a shocking report from the GAO about when they believe both companies will actually fly.
We then also look at the newest nominee for Deputy Administrator of NASA, along with a performance review so far on new administrator Jim Bridenstine.
Finally we discuss Gen. Chuck Yeager, a look back at his biography and where he's at now, including a kickstarter for a documentary about his historic career and life.
Also be sure to vote for us in the 2018 Podcast Awards! Voting is open until July 31st. https://www.podcastawards.com/ 
To view more info on the GoFundMe, check out https://www.gofundme.com/yeager-file.
To see Gen. Yeager on "What's My Line" check it out on YouTube https://youtu.be/04Tywtn5UJI 
Show recorded 6-15-2018
Host: Sawyer Rosenstein
Panelists: Gene Mikulka and Mark Ratterman