Episodes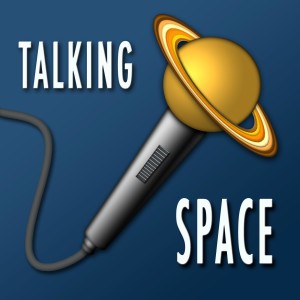 Tuesday Apr 04, 2023
Tuesday Apr 04, 2023
Talking Space returns for its fifteenth season with a new format!
First up, we have a brief roundup of news, including Kathy Lueders retirement from NASA, with Ken Bowsersox set to take over Space Operations on May 1st, the cessation of Virgin Orbit's operations, more delays with Starliner, Soyuz's uncrewed return to Earth, and a special report on one of our favorite non-rocket vehicles at KSC from Mark.
We then head down under as Kat provides an update on Australian space news, including AUKUS in space, NASA's visit to Canberra and Adelaide, including their announcement of a new Indigenous internship at JPL, and the first woman to be trained under the Australia Flag, Katherine Bennell-Pegg – who also happens to be the Director of Space Technology at the Australian Space Agency. Mark continues our show with a discussion of the next Artemis RS-25, and shares some facts about the engines from Aerojet Rocketdyne that were even new to us on the show.
Gene rounds the show off with a discussion of the complicated funding and politics of the VERITAS mission to Venus, which has encountered delays and setbacks (and what amounts to a "soft cancellation"), despite being on budget and time and the exciting announcement of volcanic activity on Venus.
We dedicate this show to the memory of Helene Smith. Please be sure to let us know what you think of the new format and let us know your thoughts on the topics of the show. 
Show recorded: 4-1-2023
Host: Sawyer Rosenstein
Panelists: Gene Mikulka, Mark Ratterman, & Dr. Kat Robison