Episodes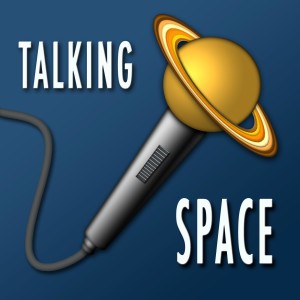 Sunday Aug 21, 2022
Sunday Aug 21, 2022
August 4th, 2022, was one of the most active launch days in recent memory. The Talking Space Team attempts to check all the boxes bringing a little insight into each one, including some launch audio from the Mighty AtalsV that carried the SIBRSGEO 6 into orbit and the scream of the Falcon 9 as it took South Korea's KPLO probe to the Moon. 
 We briefly discuss some debris left from a Chinese rocket that showered down on the Philippines and some flotsam from the SpaceX Crew-1 Trunk that impacted an Australian sheep paddock.  
The war in Ukraine has impacted everything for the worse. The repercussions have been felt far and wide, and the space sector has not been immune. The Northrup Grumman Antares 230 launch vehicle is another victim of the war; the fabrication shop for its core stage located in Ukraine was destroyed. With only enough parts to assemble two more rockets, Northrup Grumman has a plan for a domestic version of Antares, which will take an unusual alliance of a bold new corporate venture and an old lion ready to learn new tricks. 
Speaking of Russia, is Roscosmos leaving the International Space Station Partnership like the mainstream media is saying? We provide real context around the story.
Artemis -1, the first launch of a new program to return humans to the Moon, create a sustainable presence there, and move on to Mars, is set for an August 29th launch attempt. We discuss the mission objectives for this first flight, the non-human crew, and the implications for this test flight. 
Dr. Kat Robeson brings a NASA JPL article to our attention concerning the Antarctic Ice Shelf and the loss of mass it may have experienced. We also mention that on the day we recorded ( August 11th ), operational control of the  Landsat 9 Earth Observation Satellite was turned over to the US Geological Survey from NASA. We end the show reminding all that while exploring the heavens is a vital part of space, looking down at our planet is just as critical. 
Host: Sawyer Rosenstein
Panelists: Dr Kat Robison & Gene Mikulka 
Engineer and Editor: Mark Ratterman