Episodes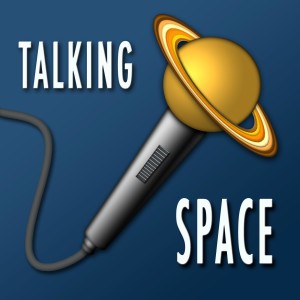 Sunday Feb 27, 2022
Sunday Feb 27, 2022
On a very SpaceX-centric edition of Talking Space to start 2022, The team looks at the SpaceX Polaris Program that hopes to test elements needed for operating the SpaceX Starship, including the first Extra-Vehicular Activity or Spacewalk for a private space mission.
We take a look at the SpaceX Starship update event held at the SpaceX Boca Chica, Texas, on February 11th, which was heavy on theater but light on news. There are also questions on the future status of the SpaceX Boca Chica location (AKA "Starbase") due to environmental concerns, and the FAA has pushed back the decision on certifying the location for launching orbital flight missions due to the number of petitions filed. We explore the reasons for the controversy.
There has been a delay in the rollout of the Space Launch System rocket for the Artemis 1 mission, and we explore the reasons for the delay.
We wrap up with some good news on the International Space Station mission receiving an extension into the year 2030 and the progress being made on the commissioning of the James Webb Space Telescope.
All this on this first edition of Talking Space for 2022!
Show recorded: 2-14-2022
Host: Sawyer Rosenstein
Panelists: Gene Mikulka, Mark Ratterman